PIMPPREACHER.COM Pittsburgh Bureau 7/28/14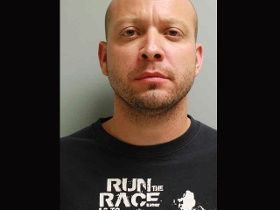 Alleged Rapist Brian Keith Smith age 33


It has come to our attention that another Pittsburgh area pastor has been arrested for having sex with a minor. The official policy related to Youth Pastors in the Church folk Revolution is to FIRE ALL YOUTH PASTORS!

Brian Keith Smith, 33, was the youth pastor at Journey By Grace Church in Rostraver Twp. Smith was arrested yesterday after the victim came forth to police.

Help us end the position Youth Pastor please like our Facebook Fan Page or Twitter Page!

According to WTAE in Pittsburgh, Smith recruited her into the youth group at the church. They started a texting relationship and shortly thereafter their relationship became physical. He would rape the teen in various places in the church. He started bringing her to the church at off times in order to rape her.

Smith is now behind bars in the Westmoreland County jail. He is charged with aggravated indecent assault of a person less than 16 and possession of child pornography — both felonies — and corruption of minors, which is a low-level misdemeanor. He is being held on a $50,000 cash bond.

Now if we were to compare this case to the Youngblood situation, one thing that immediately stands out in this report. When church discovered the sexual assaults, they took the victim to the police and immediately fired Smith. By the way, Youngblood is still the Pastor at Life Churches.

Brian Smith represents a long line of disgraced Youth Pastors covered on this website. We advocate that parents take the threat of the youth pastor seriously. Yeah he may be fun and cool with the kids, but his agenda is devious; luring your child into dangerous situations. It has also come to light that Smith has a prior complaint but charges were never filed. Rostraver police are hoping that there is enough evidence to convict Smith.

We pray for the victim and her family that God will heal them. And we pray for the day that the position of Youth Pastor will be NO MORE!

Brother Leonard The TruthSeeker

For Breaking News on Brian Smith or any other pedophile Youth Pastors please like our Facebook Fan Page or Twitter Page!